Vejer de la Frontera is one of the most beautiful and revered hill top 'pueblos blancos' (white towns) in Andalucia. It attracts artists, musicians and those interested in history and culture. It has been recognised by Spain as 'an historical artistic monument of national importance' and once you step into its cool, cobbled streets and marvel at your surroundings, you will understand why. Its history dates back to at least 400BC and it has changed hands over the centuries more times than a set of traffic lights on Piccadilly Circus! Vejer commands an enviable strategic position in terms of trade and defence and therefore, was a place of much unrest. It overlooks the sea at the mouth of the Gibraltar Straights, inland across the Barbate River and out across the beautiful Alcornocales Natural Park, full of character Cork Oaks and rich wildlife as one of Spain's most important nature reserves.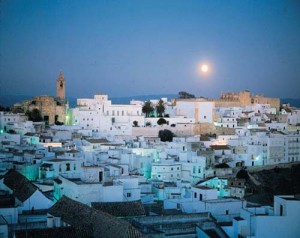 The Romans, Moors, Arabs and the French have all occupied Vejer over the years leaving subtle imprints of their culture knitted within the architecture and cuisine through the winding streets and ancient arches and up to the church, built on the site of the old mosque nestled at the top of town within the medieval quarter. Its panoramic views meant that many battles were observed at the foothills and out at sea including the Battle of Trafalgar when Lord Nelson defeated the French in the early 19th Century.
Nowadays you cannot hear cannon fire but you can certainly imagine what it would have been like as there is little evidence of the 20th century within its old walls or the 'Plaza de Espana' other than some fantastic restaurants and bars in which to relax and enjoy tapas whilst sipping a cool glass of 'fino' (sherry).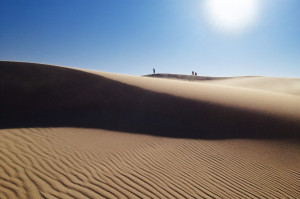 Who could resist the peaceful charm of Vejer – an ideal location for you to live or spend your holidays with its moderate year round climate and only 10 minutes by car to some of the coasts most seductive sandy beaches such as El Palmar.