Conil is nestled neatly between the beautiful protected pine forests and the Atlantic Ocean right on the Coast which is renowned for its exceptional light quality attracting artists and inspiring writers alike. Conil is a historic fishing village and in the past its community survived through associated trades and working the surrounding fertile land. It is most famous for its tuna and today still continues in this important fishing tradition during the early summer months.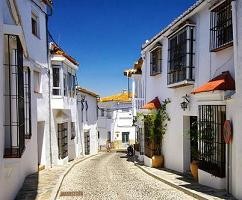 Nowadays, Conil's main industry is tourism but whilst growing in popularity, it has managed to maintain its historic charm, Andalucian authenticity and warm welcoming feel. Many different cultures such as the Arabs, Romans and Celts have passed through the streets over the centuries and have left their mark in the architecture particularly in the centre of the old town and its inner courtyards.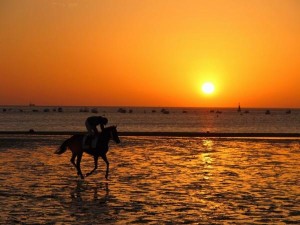 Those who have visited or who have chosen to live in Conil have been captured by its warmth, charm, outstanding beaches, cool narrow streets and culinary delights offered by the many quality restaurants and tapas bars. For the more adventurous amongst you, there are many activities to choose from such as surfing, wind surfing, cycling, walking or horse riding on the beach as the sun is setting. Whether looking for somewhere to live or spend your holidays, come and share in Spain's best kept secret destination and let it captivate your heart.